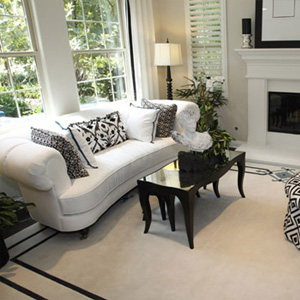 Thanks to the current-day national and global interest in environmentally safe home cleaning agents, there is now an abundance of pure, healthy products on the consumer market. These green cleaning products are completely non-toxic, made of all-natural ingredients that clean thoroughly with no need of harsh, artificial components. The wide variety of green cleaners now available are formulated for expert cleaning of your kitchen, bath, living room or indoor recreation area. Other natural or organic cleaning solutions with stronger formulas for cleaning your poolside deck and garden terrace surfaces are also sold in local stores and in online marketplaces that feature home cleaning and maintenance products.
Popular Eco-Friendly Home Cleaning Products Available Today
Frequently purchased eco-friendly cleaning and maintenance products for your home currently available on the consumer market for easy purchasing include the following items:
• Dr. Bronner's Castile Soaps. – These very versatile soaps from the Dr. Bronner brand offer no less than 18 different household cleaning uses. There is a specific Dr. Bronner's Castile Soap item for cleaning your kitchen cupboards, washing your windows, cleansing your toilet bowl, giving your kitchen and bathroom floors a wholesome clean-and-shine and for use in your dishwasher for bright, sparkling dishes and silverware. This outstanding brand of cleaning soaps is made from pure, non-toxic natural and organic substances that are non-irritating to skin and will not stain or discolor rugs, towels, curtains or clothing if spilled during the process of cleaning your home.
• Red House Organic Soapberries. – These special soapberries are grown organically and have natural capacities for pure, but strong-acting antibacterial and antifungal action for safe and thorough washing of your clothing, linens and even delicate lace, silks and other fine fabrics. As a highly effective and thrifty choice and an excellent alternative to regular laundry detergents, this product is constantly growing in popularity as more home dwellers discover the many health benefits of using eco-friendly cleaning agents to maintain attractive home living spaces.
• Wooly Mates Dryer Balls. – After running your usual loads of wash with use of your delightful and fabric-friendly Red House Organic Soapberries in the washing machine, why not include some of these creative wooly balls in the dryer with each load of wash to be dried. Made of purest Australian wool, these fuzzy balls have a long life expectancy, and they will help your clothes, linens and other items dry in much less time than usual, saving energy while reducing your electricity costs.
The expert creative kitchen, bath, and laundry room designers and renovators at Creative Bathrooms & Interiors are ready to provide you with the latest updates in wholesome building and decorating styles and materials to make your home environment bright, attractive, contemporary and inviting. Just as this team of home improvement professionals can recommend use of the finest quality, green building and renovating materials for your home, they can also lend top quality advice on such pure, eco-friendly home cleaning agents as the ones discussed above. Contact these experts today if you have any questions about the ideal green cleansing formulas to maintain your new home environment's vital healthy ambiance and beauty.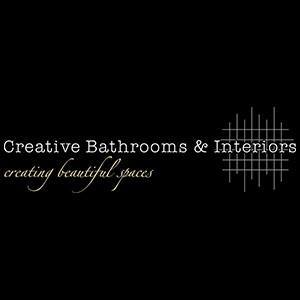 Even the most well-designed, modern kitchens often need extra storage space. Because we live in an age abundant with myriad electronic devices that peel, dice, slice, chop, mix, bake, steam, roast and nuke, home chefs are constantly in need of additional kitchen cabinets, shelves and cupboards for storing these updated culinary conveniences. At one time, spacious countertop space was the dream of every household cook and food preparation experimenter. Most current kitchen designs now include plenty of attractive and functional counter space to make preparing meals and snack foods easier and more pleasurable. However, many designers are still trying different types of storage space in kitchen layouts to determine what works best for contemporary home cooking.
Clever Kitchen Storage Ideas Currently in Popular Use
Some of the most popular and frequently requested types of clever and functional kitchen storage today include the following choices:
• Vertical Storage. – One popular type of kitchen storage today is a Scandinavian design. This vertical, suspended wall cabinetry is an ideal way to keep countertops free for food preparation and use of portable electronic food preparation devices. These deep wall cabinets are installed just high enough on the wall near your kitchen counters so that they are easily reachable, but above head level to avoid possible injury. Interior shelving in these hanging cabinets is spacious, and the doors usually display beautiful timber grains or timber frames with clear or frosted glass pane insets as well as handsome brass or wrought iron handles and hinges.
• Under-Bench Drawers. – These low or deep drawers beneath benchtops are best for storing small kitchen appliances and large cooking pots and pans. Smaller sections of these drawers are helpful for stowing pantry and cooking staples like flour bags, tall dried food boxes and canned or unopened bottled foods and drinks. Smaller drawers above these larger ones are good for storing cooking utensils, flatware, chopping knives and cutting boards. Any extra drawer space can be handy for keeping clean kitchen hand towels and fresh table napkins ready for use.
• Island Storage. – The spacious area beneath your kitchen island countertop is the perfect place for keeping larger kitchen appliances and heavy, cumbersome cooking vessels, serving platters and trays. Many home cooks like the new island storage design that features large, closed cupboards for kitchen equipment storage on one side and open shelving on the other side for easy access to cookbooks and cooking appliance user manuals.
By consulting the experienced, professional interior designers, builders and installers at Creative Bathrooms and Interiors in Sutherland Shire and Illawarra, you will obtain the very best advice, designs and installation of your new kitchen cabinetry and storage decor. These experts will guide you through the steps to the ideal culinary storage types and unit sizes to best enhance your attractive, functional kitchen update with the ultimate kitchen storage choices and styles.
To give you more insight on clever kitchen storage ideas, you may visit this link:
https://www.houzz.com.au/ideabooks/69274524/thumbs/clever-kitchen-ideas