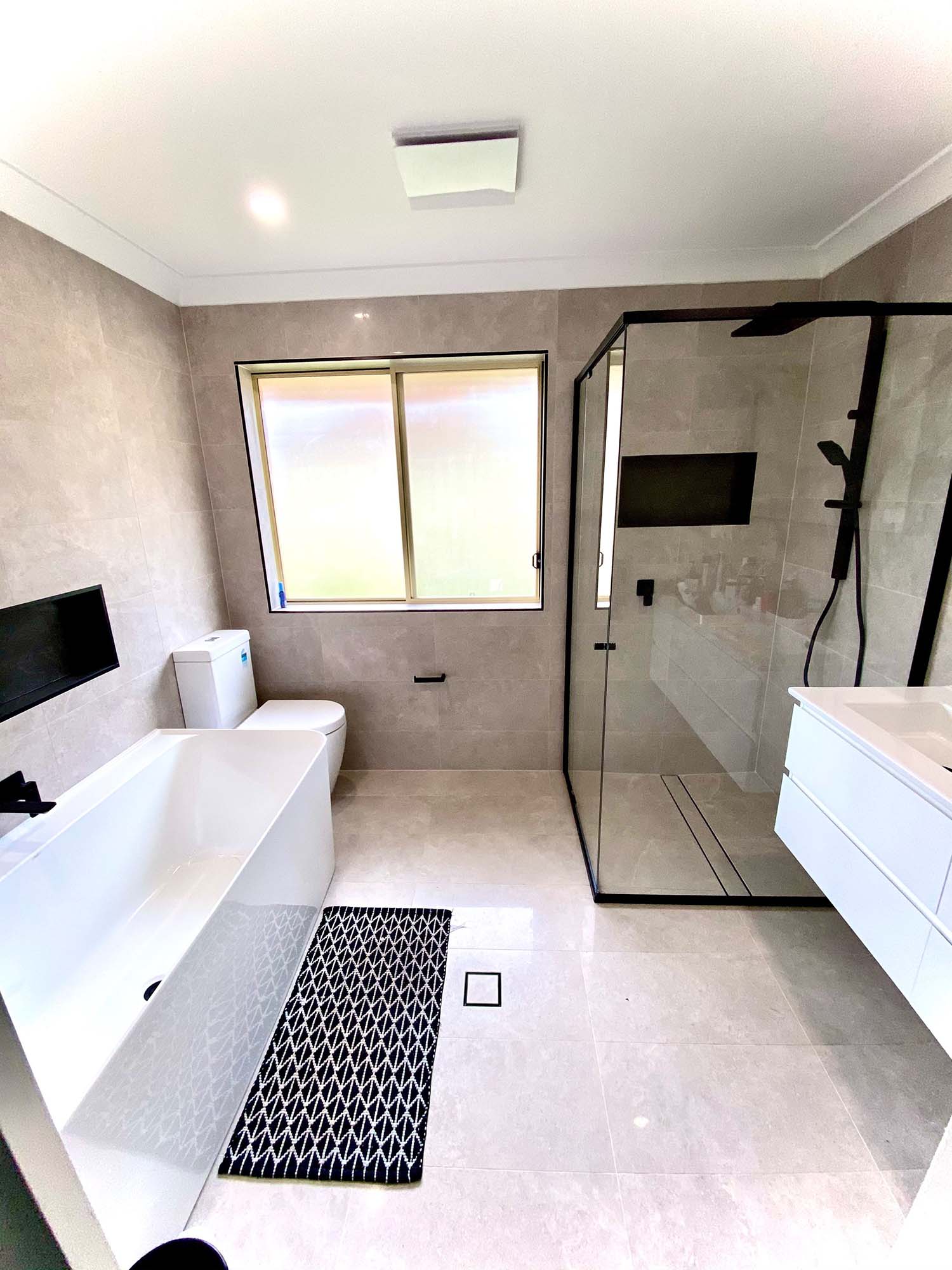 With the many wonders of the contemporary high-tech world, there is a continuous flow of new smart products and features for home decor. There are new advancements and updates for furnishings and accessories in virtually every room of your home, including the bathroom. 
These products range from practical conveniences to novelty items. Yet the most popular ones enhance your current bath decor with added convenience, style and efficiency. New smart technology for bathrooms mixes optimal practicality with ultimate luxury.
Five Innovative Smart Ideas to Enhance Your Modern High-Tech Bathrooms
The following five recent smart ideas can enhance the style and practical features of your contemporary high-tech bathrooms:
1. TouchlessTapware. Attractive styles in touchless faucets are making the transition from public restroom sinks to home bathroom basins, tubs and showers. These eco-friendly tapware designs can reduce your water consumption significantly. You can either install the latest digital faucets or connect low-flow aerators to your current faucets.
2. Convenience Heating. Especially if you live in a cold climate, having heated towel racks and radiant-heated floor tiles can make getting up early much easier. Even if your home's heating system is just beginning to produce some warmth, your bath towels and bathroom flooring will offer warm, cozy comfort.
Even in warmer climates, it can be a great relief to wake up to a bathroom heated by these modern-tech features on cold winter days. When you have such spa-style luxuries in your home baths, you can enjoy feeling like a favourite guest in your own home. These small luxuries can make a huge difference in your overall mood as you start or end your busy day.
3. Connectable Cabinets. Today's designs in vanities and medicine cabinet consoles not only include multiple outlets to accommodate electric toothbrushes, razors and other grooming tools. They also have charging stations for your smartphone and other digital devices.
Some models also offer integrated flat screens and built-in speakers for sound systems. Warming drawers for towels and refrigerating units for organic skincare products may also be included.
4. Tech-Savvy Showers and Tubs. The latest models in showers and tubs for your bathroom are certain to transform your bathing time into a high-tech spa experience. Chromatherapy is a current popular trend that combines a varied spectrum of colour and light to ensure a relaxing bath and positive mood.
Some showers offer steam treatments while new tub designs provide a spa-style experience with builtin radiant heating pads. Builtin waterproof TVs, stereo systems and speakers are also in demand for enhancing bath time.
5. Tech-Advanced Toilets. If you install low-flow toilets in your home bathrooms, particularly models that include dual-flush features, you can reduce your household water use while lowering utility costs. Shop for a toilet with a lowered flush-per-gallon capacity. Over time, you can reduce your home water consumption levels significantly.
Some of the newest toilet designs offer quality builtin speaker options along with docking setups for your tablet and smartphone. Of course, toilet seat warmers are included as well as touchless flushing mechanisms and self-cleaning toilet bowls.
When you contact our experts at Creative Bathrooms and Interiors located in Cronulla NSW, you will gain excellent advice concerning advanced high-tech ideas and features for your bathrooms. Our experienced professionals will guide you in selecting the ideal tech-advanced products and accessories to transform bath time in your household into a luxurious contemporary spa-style experience.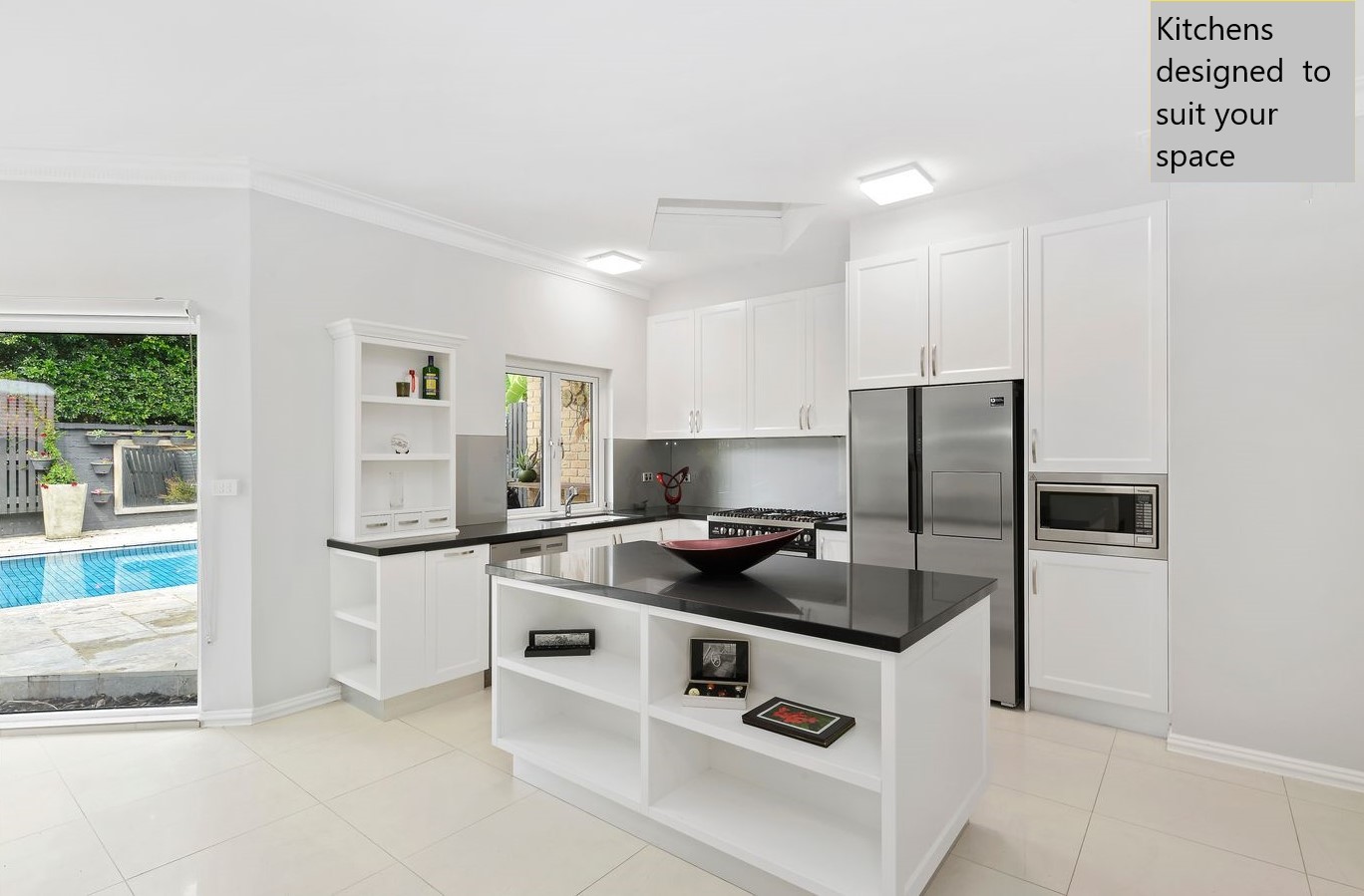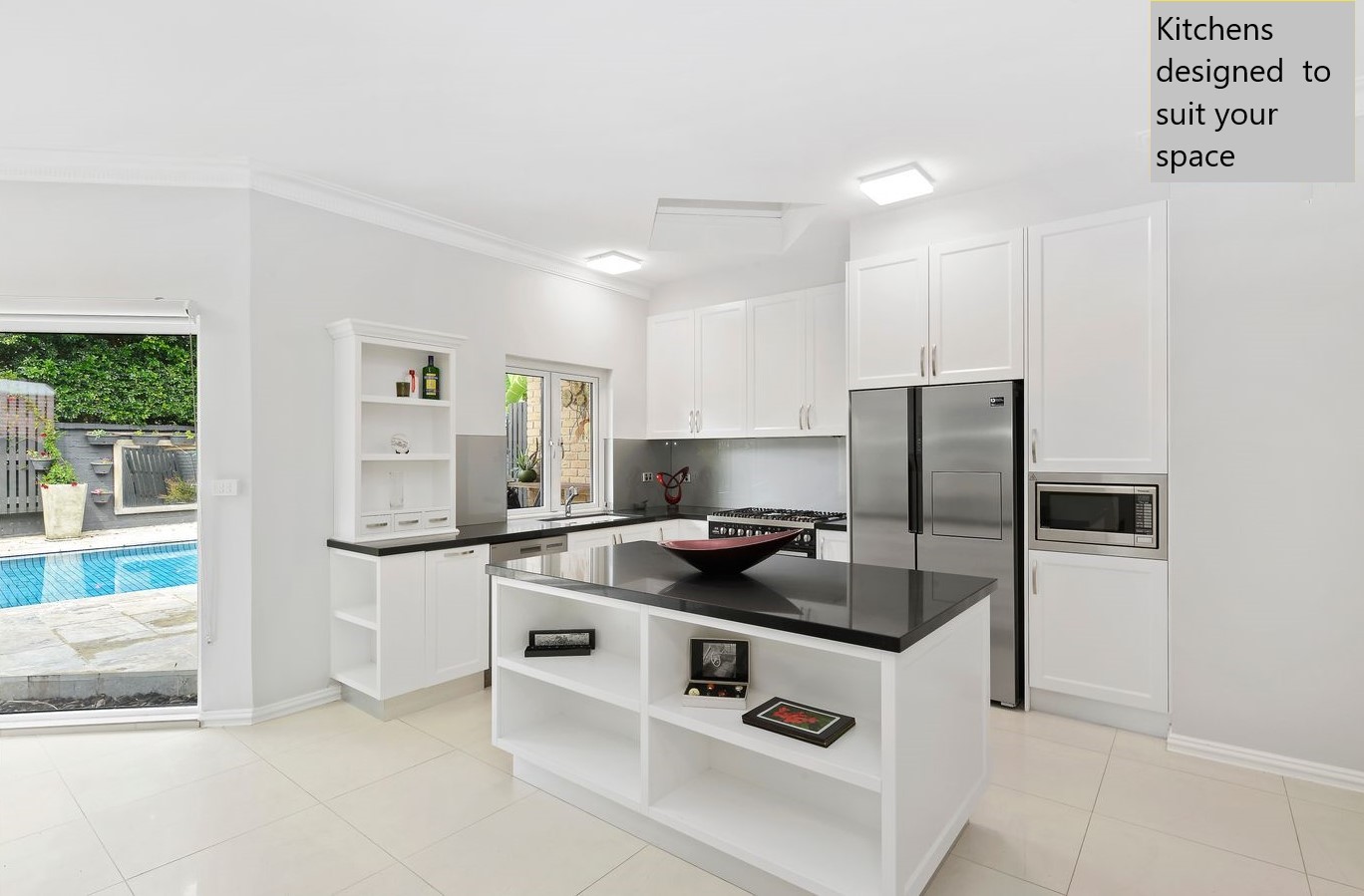 When planning lighting for your new kitchen, focus on balancing pleasing creative design and kitchen task functionality. A beautiful, inviting food prepping and cooking interior is every home chef's dream. Yet good lighting in chopping, slicing and serving areas are also a must. 
Direct lighting for your benchtop, island and stovetop are essential. However, softer, indirect illumination is more desirable for your kitchen bar area. Contemporary kitchen interiors often feature varied styles and heights of lighting fixtures to accommodate all of the room's many activities.
Updated Lighting Designs for Today's New Kitchen Interiors
Current ideas and trends for new kitchen lighting designs include the following:
1. Creative Pendant Lights. Pendant lights are still the popular choice for overhead kitchen lighting, yet this year's styles are more decorative. Pendants with statement lighting designs are in vogue this season, featuring everything from ornate chandelier styles to sleek industrial downlights.
Especially with the trend toward the open-plan kitchen and living spaces, a wider variety of lighting modes helps merge different areas. If your kitchen island countertop is lit by a series of smoked glass globe pendants, smaller matching lights can be charming for your breakfast nook.
2. Below-Cabinet Illumination. In modern home life today, the kitchen is a frequent gathering place for your entire household. It may also be a hub of activity when you entertain, as you, your family, friends and neighbours cook, party and enjoy lively conversation in the same space.
By installing integrated cabinet lights underneath your wall cabinetry, your benchtop and cooking areas can be well-lit. If you use motion control lighting designs, you can avoid the need for extra wiring, wall switches or remote controls. These lights are either recessed or flat, requiring no extra space under your cabinets.
3. Energy-Efficient LEDs. Many contemporary kitchen designs feature LEDs for quality lighting that is energy-efficient and cost-effective. The low heat emission rate of these lights is also an attractive feature. Many interior designers suggest using LEDs for fashionable floor uplighting.
LEDs never flicker or fade and turn on to full brightness immediately. They need very little maintenance, and their small size makes them easier to install and less obvious than fluorescent lights. Since they do not need frequent replacing, LEDs are an excellent choice for lights in high ceilings that are difficult to access.
4. Stylish Sconce Lighting. When you place attractive sconce lights on your kitchen walls, you can align your open-plan kitchen decor with the design of adjoining living spaces. Whether you choose elaborate crystal sconce styles or contemporary casual-chic designs in sleek enamel-painted metal, these fashion statement lights will brighten and enliven your kitchen interior.
If you like, you can select a series of sconces in bright, attractive Art Deco designs to energise a dark kitchen without large windows. These lights are like unique works of art to enjoy while preparing your favourite meals and snacks.
By consulting our expert renovating and interior design team at Creative Bathrooms and Interiors in Cronulla NSW, you can obtain professional kitchen lighting design advice and installation services. Our experienced team will guide you in selecting the ideal lighting solutions for your stunning new kitchen interior.