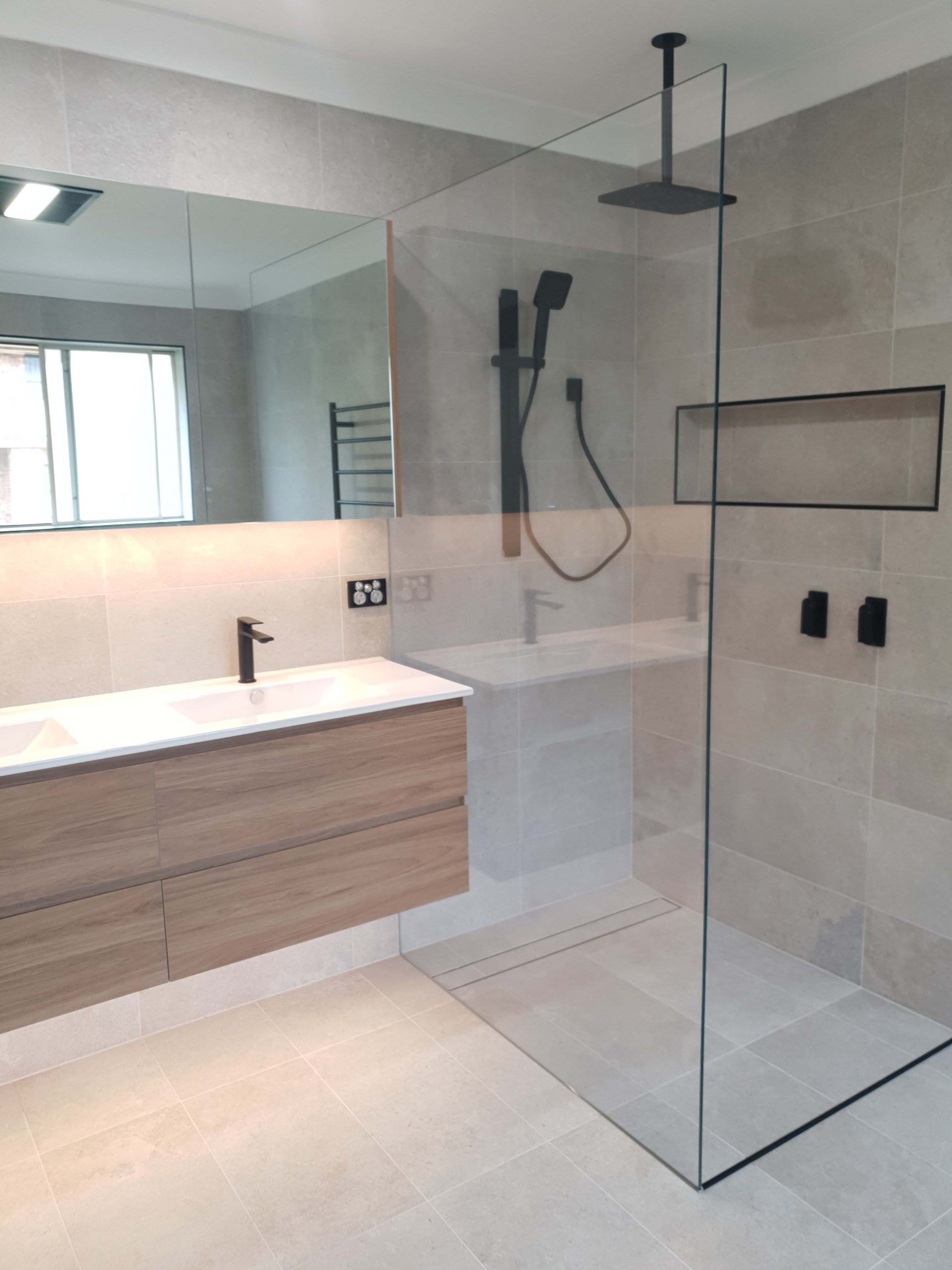 Having an outdoor bathroom for your home can be convenient and practical. Especially if you and other household members spend leisure time on your terrace, patio or deck, outdoor bathroom facilities are convenient. If you entertain guests frequently in your outdoor entertainment spaces, having an adjoining bathroom is also practical and efficient.
Advantages of an Outdoor Home Bathroom
Areas in which having an outdoor bathroom on your home property can be an advantage include the following:
Near Your Swimming Pool.

Installing an outdoor bath near your swimming pool and surrounding deck is a great advantage. Without a nearby bath, your family, friends and guests will need to make trips from your pool area to your house to make use of a bathroom.
Near Your Flower Garden.

When relaxing in the beauty of your flower garden and leisure area, it is convenient to have an outdoor bathroom nearby. Whether you are entertaining guests or enjoying spending some downtime outdoors with your family, having bathroom facilities nearby is convenient.
Beside Your Tennis or Volleyball Court.

If your household members enjoy sports, you may have a tennis or volleyball court on your home property. If so, sports players always appreciate nearby bathroom facilities. This prevents the need to interrupt rest time between matches or games to use a bath in you house.
Adjoining the Children's Play Area.

If you have children in your household, it is always advantageous to include an outdoor bathroom near their play spaces. Children never like to interrupt their games. With a convenient bath nearby, they will not need to take long bathroom breaks during play time.
In Place of a Poolside Shower Room.

If your swimming pool does not have an adjoining shower and dressing room, an outdoor bath with a shower can take its place. This is especially helpful during poolside parties and children's swim time. With a convenient outdoor bath nearby, the floors of your home will not be wet with footprints leading indoors from your pool.
By consulting our experienced professionals at Creative Bathrooms and Interiors located in Cronulla, NSW, you can obtain top-rated advice concerning outdoor home bathrooms. Our experts will help you determine the most convenient and practical placement for your outdoor bath.
Whether you want to install a stylish exterior home bathroom adjoining you poolside deck or near your beautiful flower gardens with cafe tables, we can help. You may want to add a new modern outdoor bath adjoining your patio or terrace or near your lawn and gardening tool shed. You may also have plans to construct a practical bathroom near the children's outdoor play area or adjoining your family tennis or volleyball court.
Whatever your desires and needs for a new outdoor bathroom may be, our expert team can provide the ultimate quality advice, bath designs and full installation services.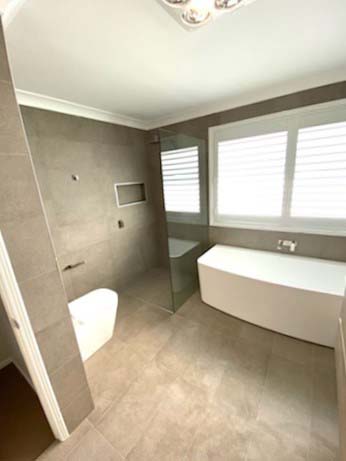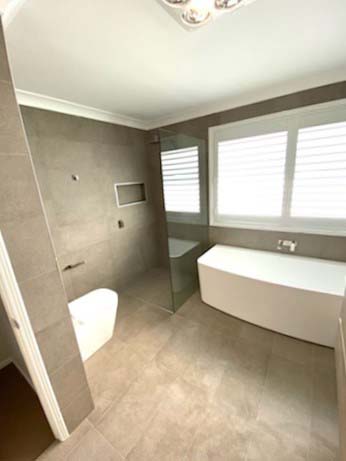 Homeowners who have bathrooms with limited space face certain challenges with outfitting them to ensure that the various elements in them do not use up all of the available floor space. A vanity is one bathroom necessity that needs careful consideration and planning to avoid overwhelming the room. Luckily, there are corner bathroom vanities available today that are an ideal choice for small bathrooms. They take up a minimum of floor space and still offer attractive functionality. If you require a space-saving vanity for your small bathroom, refer to the information below to learn the type models that you can choose from in corner models along with other facts.
Freestanding Corner Bathroom Vanities
With these vanities, there is no need to attach them to the walls since they stand securely on their own. Most of these have legs similar to what are on other types of furniture, but you can find certain models that sit flush on the floor. The benefits of these models is the fact that if you ever want to change them, there is no need to remove caulking between the wall and vanity.
Attached Floor Models
The attached floor models are installed on the walls as well as sitting on the floor. While these are a bit more involved to install and remove, they are still highly practical choices for a bathroom with limited space.
Floating Versions
Corner vanities for bathrooms also come in floating models. These models install onto the walls without touching the walls. The plumbing may or may not be concealed in the walls depending upon the model.
Corner Vanities Come in a Wide Assortment of Décor Styles
Whether your house is traditional, contemporary, modern, rustic or eclectic in style, you can find the right style of corner vanity for your small bathroom. Materials of these vanities range from wood to glass with additional material choices for the countertop when necessary.
Various Types of Basins Complement the Corner Bathroom Vanities
As with other bathroom vanities, you can select different types of basins. Choices include recessed, vessel and semi-recessed basins in various shapes and sizes. While ceramic it the most popular material for these basins, other materials also are available. Choose the style and material that suits your vanity in the ideal manner.
Turn to Creative Bathrooms and Interiors for additional facts about why corner bathroom vanities are the practical choice of small bathrooms. We specialise in bathrooms, kitchens, laundries, wardrobes and entertainment centres. Our company will work with you to ensure that our designs and workmanship suit all of your needs in the ideal fashion.