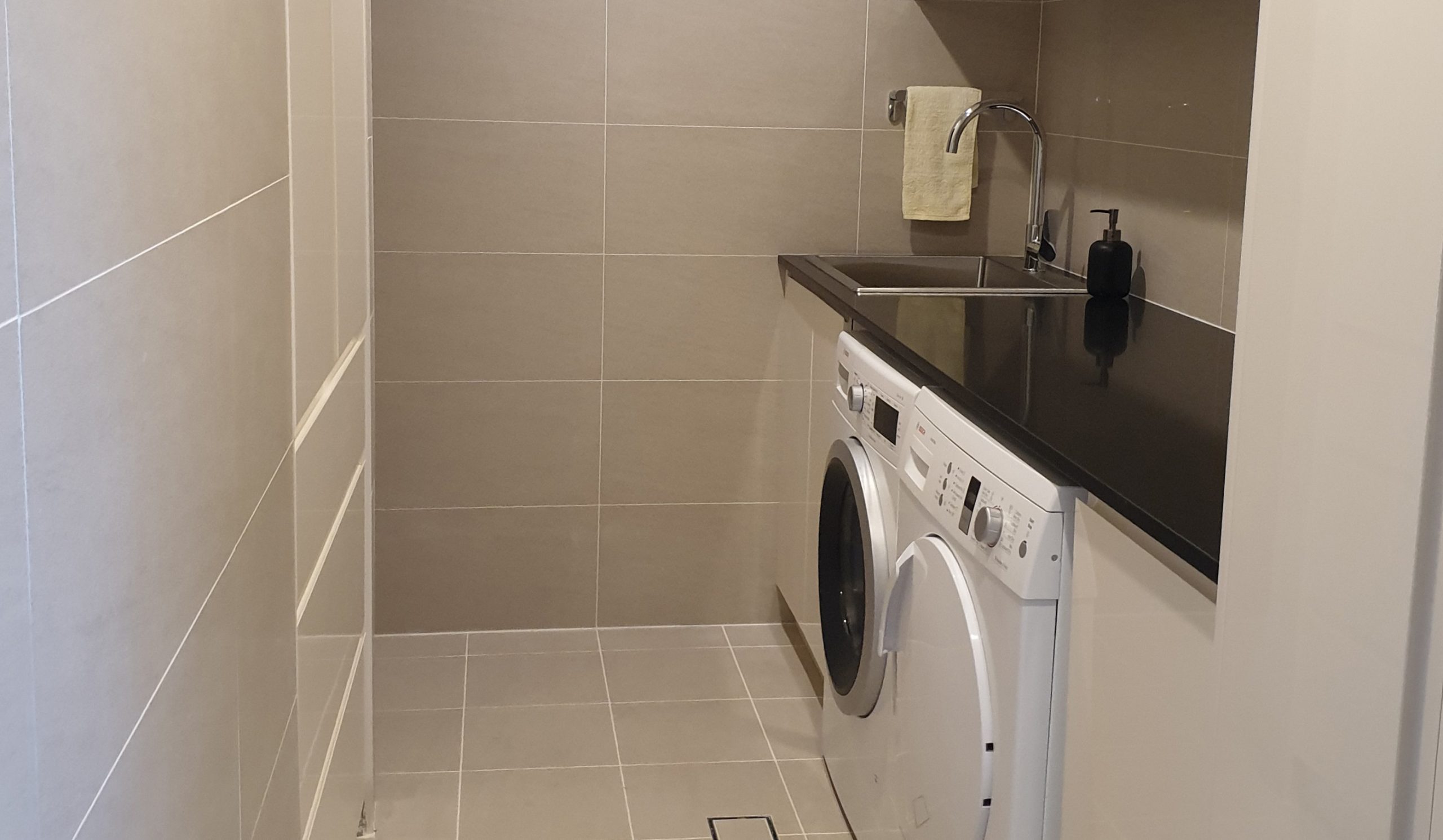 Fresh and innovative spring design trends for bathroom interiors include a pleasing combination of organic material and sleek contemporary layouts. The goal is to create a clean-cut yet elegant and stylish look for the new season. Appealing items of decor that mix lustrous natural wood and smooth glass are springtime favourites. Natural marble is also regaining strong popularity for countertops as well as wall and floor tiling in bath interiors.
Bright and colourful or sedate and neutral-toned ceramic tiles are also being featured alongside glass, and stylish metal tapware is still in demand, with gold and copper finishes often leading in popularity. Both satin and matte finishes in metal accessories are being featured for spring.
Another strong trend in springtime fashions for bathroom design is mixing and matching different modes of decor. Antique brushed gold hardware in a streamlined industrial room design combines two very different styles with surprisingly attractive and popular results.
More Creative Bathroom Design Ideas and Trends for the Spring Season
Additional creative and appealing bathroom design ideas and trends for springtime include the following:
• Major Styles. Industrial design styles for bathrooms are currently growing in popularity. Smooth sleek cement slab or tile floors and walls are common for the spring season. Especially on bath walls, a polished finish brightens the room with non-glaring reflected light.
When pairing beautifully grained woods, natural weave floor mats and thickly textured towels and bath mats, a sense of luxury softens the hard industrial surfaces. By adding a vanity console sink with slender, elegant cabinets and a handsome black or grey and white marble countertop, your industrial bath will assume an atmosphere of contemporary chic style.
• Colour Trends. Hues and tones for bathroom design and decor will soften and lighten up somewhat for the spring season. Although black, charcoal, navy and dark brown are still evident from the major winter colour schemes, medium to pastel shades in green, blue, cocoa and rose are highlighting interior trends for the warmer months.
Matte surfaces are also being used frequently in bath decor, lending warmth and dimension to room interiors. Of course, grey, white and beige are not likely to lose popularity for bathroom colours, and even in baths decorated in the new season's hues ad shades, white, grey or beige accessories are often added for a crisp, fresh look.
• Simple Lines and Lighting. Linear designs and simple geometrical shapes are currently in style for springtime bath decor. Streamlined square and rectangular mirrors in slender stainless-steel frames that match simple shelving supports and cabinet hardware are also popular along with gold and copper finishes.
Visual images of simplicity and stylish comfort prevail as primary design elements for the new season. Clutter is definitely gone for spring bathroom interiors, and streamlined spa baths and hydro massage showers are in demand. With fewer large windows in many contemporary baths, adjustable-height pendant lights with dimming features are in vogue.
By consulting our experts at Creative Bathrooms and Interiors located in Cronulla, NSW, you can obtain excellent advice for your spring season bathroom update. Our experienced team will assist you in selecting the ideal new spring design trends, colours, textures and materials to create a highly attractive, fashionable and functional bath interior. Our professionals will ensure that your new bathroom design and decor completely satisfy and even surpass your every desire, preference and need for your dream bath interior.
When renovating a bathroom in your home, you want to be sure to avoid some common pitfalls. If you are planning a stylish yet cost-efficient remodelling project, the changes that you should avoid are just as important as the ideal updates to enhance your bath. Unwise renovations can add significant costs to your project. They can also delay your planned completion date and result in extra maintenance expenses later on.
How to Avoid Expensive Bathroom Renovation Pitfalls and Delays
By avoiding the following renovating pitfalls, you can save money and prevent serious delays in completing your project:
Renovating Without a Plan.

Starting your bathroom renovation project without a clear plan is sure to add to its overall cost. Bathroom fixtures, once set, cannot be moved to accommodate cabinets, vanities, shelves and other features of design and decor. It can be a great help if you already have a definite room layout clearly in mind before you even consult your designers and contractor or renovating team.
Paying Top Prices for Building Materials.

Some homeowners think that it is essential to pay high prices for building materials and supplies when renovating a bath. Yet you can often obtain excellent quality materials and accessories at lower prices by buying from discount supply outlets or warehouses sales. Why pay more for your lustrous marble countertops and sleek slate floor tiles than necessary?
Disregarding Bathroom Ventilation.

Good ventilation is essential for maintaining a healthy and attractive bathroom. Air that is heavy with moisture encourages the development of mould and mildew on bathroom walls, floors and fixtures. Remember to include the installation of a quality ventilation fan in your remodelling plans. Heat lamps are also quite helpful for decreasing extra moisture and humidity in your bathroom interior.
Attempting a Complete DIY Project.

If you have completed successful DIY renovations in the past, you most likely can install bathroom floor and wall tiles, paint walls and install a bath vanity. You may even be skilled at adding GFCI (ground fault circuit interrupter) outlets. Installing new cabinets and shelving is most likely no problem for you.
However, constructing a new shower stall, completely wiring your bathroom or extending water pipes for plumbing may be outside of your skillset. In most cases, hiring the services of professionals to complete these major aspects of your project is the best option for ensuring a successful bathroom renovation.
When you consult our experienced professionals at Creative Bathrooms and Interiors located in Cronulla, NSW, you will receive expert advice and bathroom designs plus full construction and installation services. Whether you plan for partial or complete bath renovations, you most likely will need professional guidance and assistance for the successful completion of some aspects of your bathroom update or makeover.
Our experts will take the time to discuss all areas of your remodelling project thoroughly with you. If you have questions concerning any aspect of your planned renovations, they will explain the work needed clearly and concisely. Our excellent team will ensure that your home bath renovation completely satisfies and even surpasses all of your desires, preferences, expectations and needs.