Bathroom vanities can add beauty and style to any type of bathroom decor. Yet even the most well-made, durable vanity and sink designs can show signs of wear over time. Your vanity gets ongoing daily use from the members of your household. For this reason, it may begin to look overused sooner than any of your other bathroom fixtures and furnishings. By replacing your vanity and sink with stunning new designs that align with your current bath style, you can greatly enhance your overall room decor.
Important Signs that Your Bathroom Vanity and Sink Need Replacement
Four major signs that indicate that it is time to replace your bathroom vanity and sink include the following:
1. Worn Surfaces. If your bathroom vanity sink has cracks or chips, it is time to shop for a replacement. Some cracking and chipping can be carefully patched, but over time, this patchwork will also show signs of wear-and-tear.
If the marble, granite or engineered-stone countertop of your vanity is stained or scarred, this also indicates that now is a good time to replace it. If the base of your attractive timber vanity and the doors of its convenient storage cabinets are scratched or worn, it is definitely time to shop for a new vanity.
2. Mould Development. Sometimes water can leak from the sink into the structure of your vanity, unnoticed. This can cause mould to develop and grow, damaging the interior structure of the vanity and its cabinetry or drawers.
Since your bathroom atmosphere is typically damp and humid from frequent bathing and showering, this mould can spread quickly, damaging all areas of your vanity. When this happens, it is essential to select a new vanity to replace the moulded one.
3. Outdated Style. If the style of your bathroom vanity is outdated, it can cause the entire room to look in need of a makeover. Yet if you replace your old-style vanity and sink with fresh, appealing and durable new designs, the overall room decor will be visually enhanced.
You can actually delay updating the overall room decor until a later time. Just replacing the vanity and sink will upgrade your entire bathroom interior design. Also, installing a stunning new vanity as a bathroom update will increase the market value of your home.
4. Bathroom Makeover.Of course, if you are planning an entire bathroom makeover, one of the most important new furnishings will be a beautiful vanity along with a stylish sink. By placing emphasis on selecting a new vanity design, you can set the stylistic mode of the remainder of your bath furnishings and accessories.
Today, vanities and sinks are available in myriad different materials, styles and finishes. You can easily find the ideal model to update your bathroom decor with fashion and flair as well as long-lasting quality and appeal.
When you contact our experts at Creative Bathrooms and Interiors located in Cronulla, NSW, you can receive excellent advice, designs and installation services for your new bathroom vanity and sink. Our experienced team will guide you in selecting the ideal new vanity style with an attractive and durable sink.
They will ensure that you choose the perfect vanity console materials, design and finish to completely satisfy and even surpass all of your bathroom updating desires, expectations and needs.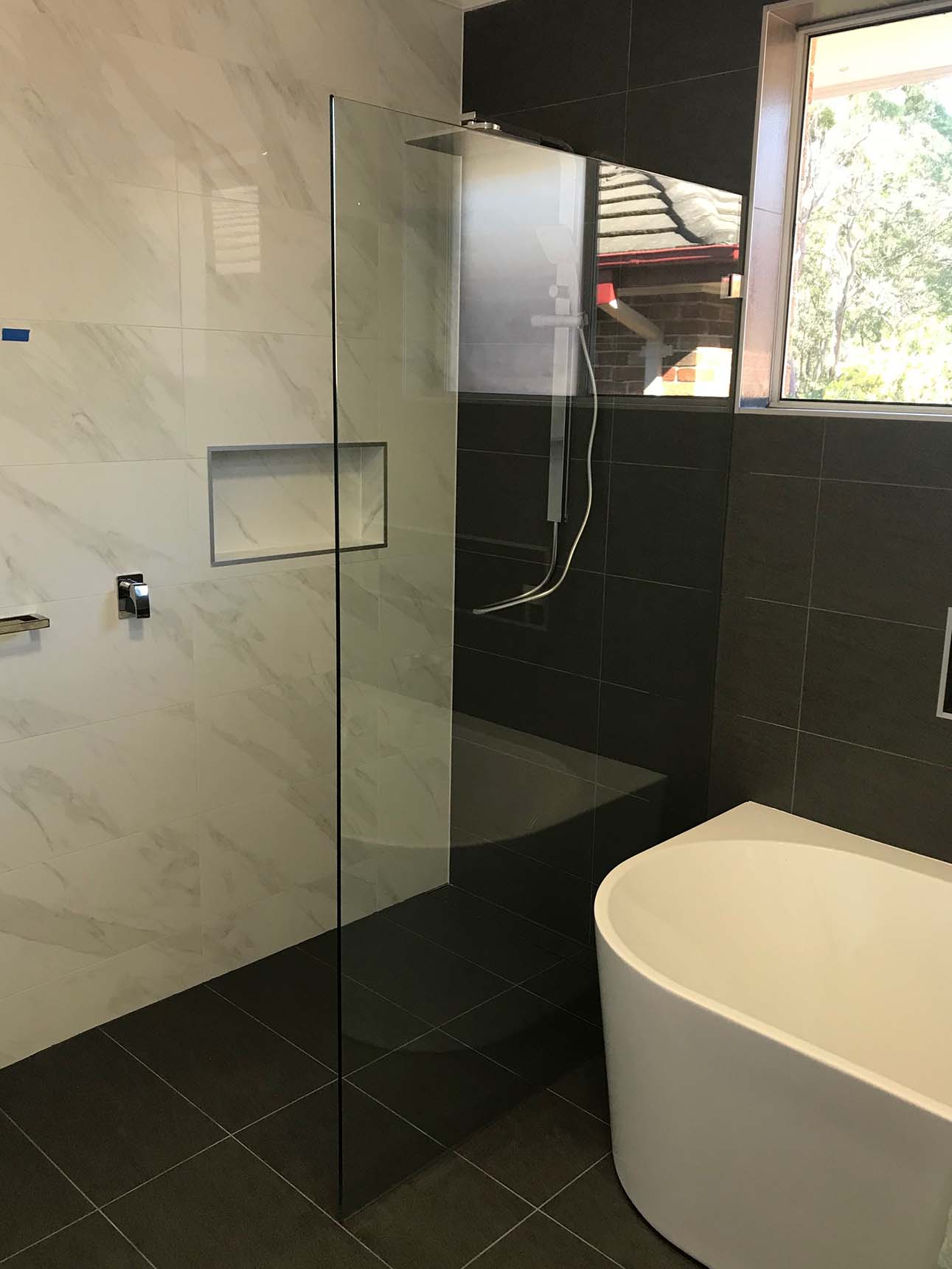 If you want to give your bathroom a fresh new look and atmosphere, you can achieve this by getting rid of your old bath wall and floor tiles. With attractive fixtures and tapware, a stylish console vanity and a spa-style bath and shower, it may be difficult to determine why your home bath still looks somewhat outdated. With close observation, you may discover that the old wall and floor tiling gives the room interior a slightly aged look.
Four Important Reasons for Replacing Your Aging Bathroom Tiles
Four major reasons why you should get rid of your old bathroom tiles include the following:
Enhance Your Overall Bathroom Decor.

When you install new floor and wall tiles in your home bath, they will greatly enhance the style and ambience of your entire room decor. Many homeowners tend to think of bath tiles as necessary background elements of room design.
Yet these tiles have a major influence on the attractiveness and continuity of the overall interior decor. If you update your bathroom fixtures, tapware, vanity, cabinets and shelving without installing new tiling, you will most likely be disappointed in the resulting visual effect.
Upgrade with New Colour Choices.

If you select the latest season's featured colours for your bathroom wall and floor tiling, your room interior is sure to exhibit a fresh new look and atmosphere. Especially when you replace both floor and wall tiles at the same time, you will achieve your ideal combinations of the latest colours, tones and textures that are currently available in tiling.
You will take more time and care in choosing beautifully coordinated tile shades, whether boldly stated or gently nuanced. Your bath interior will gain a pleasing look of well-designed style and updated elegance.
Avoid Unsightly Chipped, Cracked or Faded Tiling.

By discarding your old bathroom tiles before they start to weaken and deteriorate, you can replace them before they show signs of chipping, cracking or fading.
You can install stunning new tiling on the floor and walls of your bath before the old ones give the room an aging, neglected appearance. You may be surprised at how much replacing your bathroom tiles can upgrade the overall fashion and flair of your bath interior.
Prevent Dangers of Loose or Falling Tiles.

By replacing your old bathroom tiles before they loosen or fall, you can avoid slips, falls and injuries in your home bath. Each year, a number of people are injured from falling wall tiles while bathing or showering.
Others suffer slips, trips and falls due to loose floor tiles. All of these incidents can be prevented if homeowners are diligent about discarding old, worn and loose floor and wall tiles and replacing them with secure installations of attractive new tiling.
When you consult our experienced professionals at Creative Bathrooms and Interiors located in Cronulla, NSW, you will gain valuable information and advice concerning replacing your old bathroom tiling. Our experts will guide you in selecting the ideal new floor and wall tiling to update and greatly enhance your overall home bath decor.