An Overview of the Newest Bathroom Interior Design Ideas
27 July 2022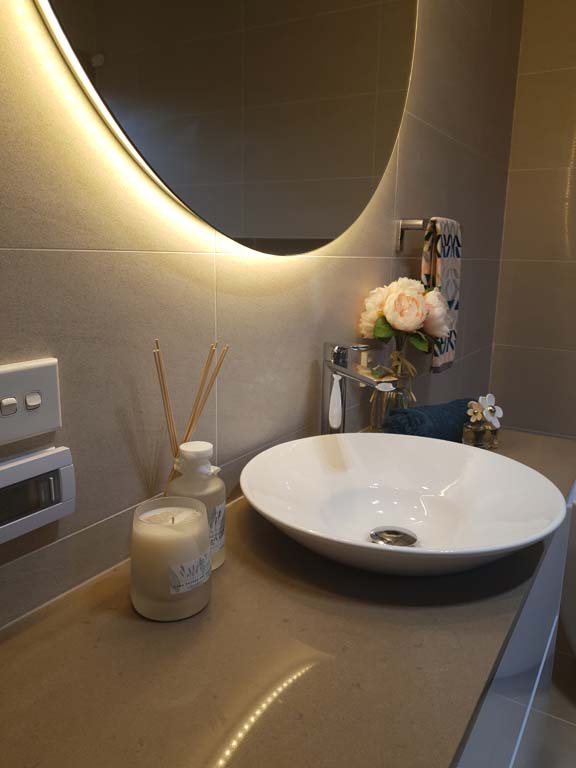 When you are planning to refresh the look of your bathroom space, you are in the right place. When a specific year is nearing its end, interior designers get a kick out of predicting and foreseeing the next bathroom interior design trends. Every year, people focus on different interior design trends. In the current year, interior designers and home builders focus more on finding design inspiration from the past, bringing the outdoors into the indoors, and experimenting with texture and patterns. For some useful insights to upgrade the look of your bathroom, here is an overview of the newest bathroom interior design ideas.
Organic and Raw Influences
Sustainability has become a major concern for everyone. Thus, people nowadays are more into the sustainability of everything by integrating the best and the most sustainable materials for their bathroom fixtures. And this is when organic influences have started to take the interest of professional designers and homeowners in the past years. So, expect that the organic style trend will always be on-trend with just a bit of modern modifications. The organic style trend takes the raw and natural textures to a higher level. One of the newest bathroom interior design ideas that you should look into is incorporating the modern of your bathroom with natural and organic features with green plants and bathroom fixtures with earthy, warm colour tones. This bath design is the best way to recreate your bathroom to incorporate minimalism and style.
Incorporating Touchless Faucets and Smart Toilets
Integration of the latest technology in designing new bathrooms is the focus of interior designers in 2022 and onwards. Incorporating smart toilets placed a higher spot in the newest bathroom interior design trends. With the advancement of technology, people are becoming more addicted to convenience and comfort and the demand for placing smart technology in bathrooms has also significantly increased. Touchless faucets and more advanced smart toilets excite more people which makes them step into the spotlight as one of the newest and coolest design bathroom trends.
Gallery Bathroom Wall
Huge paintings and arts are now making their way into the bathroom too, making your bathroom space become more like your living space. Bringing art and sculptures into the bathroom walls to create a bathroom gallery wall will become one of the most popular trends in the coming years.
Jungle Motifs
This bathroom trend is also flourishing nowadays, making jungle-themed wallpapers and fixtures on demand. Halfway through the year, more and more homeowners are discovering this newest trend. If you love travelling to places with jungles and rainforests, why not bring the jungle and rainforest into your bathroom if you are looking to refresh and revamp the look of your bathroom space. Wall leaf-filled murals and wallpapers that showcase wild panoramic views will provide you with a relaxing bathroom space and a space that transports you daily into the wild and the rainforest while taking a shower or doing your usual bathroom routines. Nature patterns help evoke different but positive emotions.
Creative Bathrooms and Interiors is here to help you achieve your dream bathroom and any areas of your home that you'd like to improve for something better. Contact Us for all your kitchen, bathroom, and laundry renovation needs.
Optimized by: Netwizard SEO