How to Choose the Perfect Colours for Your Bathroom
31 May 2022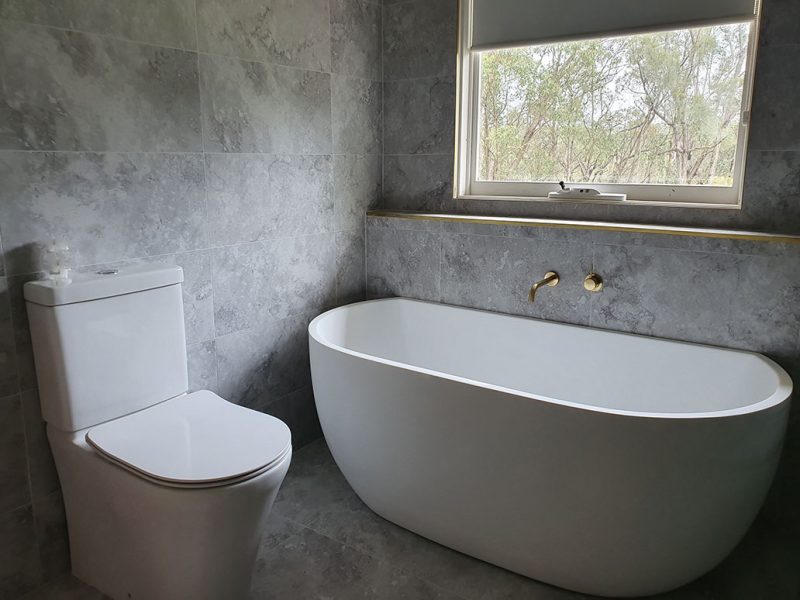 If you are contemplating overhaulingyour old bathroom, part of the makeover designing process is choosing the perfect colours to complement your chosen bathroom interior. Remodelling your old bathroom by upgrading its interior look to a more modern and sleeker look can be made possible by integrating the right hues. Selecting the right colour palette can add style and mood to the bathroom space. That is why it is very important to have a bit of know-how about what colour scheme to choose. To make the task easier we have made this guide to help you with your colour selection, so, here's how to choose the perfect colours for your bathroom.
Select All Your Favourite Colours
The bathroom is one of the areas of your living space where you begin and end your day. So, it is just right to incorporate a personalised touch into your bathroom by selecting all your favourite colours. Selecting your favourite uses makes a good starting point for your colour selection process.
Get Ideas from the Colour Wheel
One of the best ways to choose the perfect colours for your bathroom is to pick colour ideas from the colour wheel. It is how most interior designers do when theyselect a colour scheme to match the interior design. You just have to think about the mood and vibe that you want to evoke for your bathroom space for you to be able to begin the selection of your bathroom paint colours from the colour wheel.
Apply the Triads
Another way to choose the perfect colours for your bathroom is to apply the triadic colour scheme. It is a method of using three colours equally spaced to help create a vibrant feel to your new bathroom space. Combining colours using the triadic colour scheme will give you lively and cheerful bathroom space.
Mix Neutral Paint Colours
Mixing neutrals offer a world of possibilities for your bathroom space. They are a perfect option if you are into a warm and cozy vibe. Combining neutral paint colours can add a little bit of edge through the different textures. The best thing about neutral hues is it lets you mix colours with different tones but still give you a bathroom space that makes you feel calm and relaxed.
Doing a makeover for your old bathroom will give you a new blank canvass to redesign and repaint.Let us help you make your dream bathroom with a perfect vibe turn into reality. At Creative Bathrooms & Interiors, we are an expert in serving any design and remodelling needs with the highest standard of professionalism. Our business philosophy is based on a passion for delivering excellence and complete customer satisfaction.
Optimized by: Netwizard SEO