Transform Your Bathroom Lighting Scheme with these Lighting Ideas
13 July 2022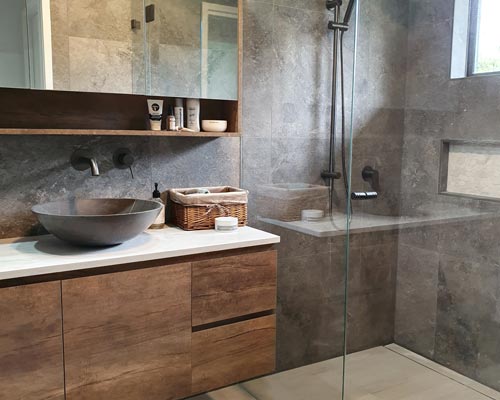 Giving your bathroom a facelift is a great way to improve the look of your bathroom space. One way to start with the process is to select and install decorative bathroom lighting. Bathroom lighting ideas are wide-ranging and hence, finding the best lighting options for your bathroom will be a less stressful and hassle-free task. In this blog, we have listed some recommendations to help you find better lighting options. Transform your bathroom lighting scheme with these lighting ideas.
Use Bathroom Wall Lights
Shopping for bathroom lighting is an incredibly exciting project especially if you will have to do the task yourself. To make the task easier, you need to have a lighting inspiration as an easy way to do the shopping task quickly and hassle-free. One of the lighting ideas we recommend that you try for your bathroom to assist you in transforming your bathroom lighting scheme is to use bathroom wall lights. Strategically installing bathroom wall lights to highlight a particular portion of your bathroom helps draw and attract attention to that highlighted zone, creating a dramatic look to the entire bathroom space.
Add Colour with Bathroom Lighting
For a bathroom lighting scheme that showcases a fun and quirky vibe, try adding colour to bathroom lighting. If your bathroom interior design is more on neutral hues or earthy tones, complementing it with a lighting colour scheme to complete your desired bathroom look is a sure-fire way to spruce up the look of your bathroom space. There are a lot of lighting designs you can find in the market today, you need only to consider the ambience that you want to create. The choice is yours.
Select An Industrial Style Lighting
Good bathroom lighting will surely transform your bathroom lighting scheme. Another lighting idea to try for your bathroom space is to select industrial-style lighting. An industrial style lighting will provide your bathroom with a modern and outdoorsy look. Installing industrial lighting to a specific zone of your bathroom brings an outdoorsy vibe to it. You can shop for industrial wall lights designed for exterior use and try adding them to your bathroom lighting scheme to blend the interior and exterior feels in one space, giving you a relaxing ambience and a rustic vibe for your bathroom.
Bathroom Mirrors with Lights
Consider and plan out first before choosing the right lighting to transform your bathroom lighting scheme by how you constantly use your bathroom for. Planning your bathroom lighting scheme is very essential to give you a more bathroom experience. Think about your vanity mirror where you often do your shaving or apply your makeup. You can try adding a bathroom mirror with lights. A bathroom mirror with lights will help you see yourself clearly when doing your shaving, washing your face, and applying your makeup. It provides practical and convenient lighting for your daily personal bathroom rituals. Task lighting likewise helps you do your daily rituals quickly and easily because of the illumination that it provides for your bathroom space.
Optimized by: Netwizard SEO